The other night my husband and I went on a casual date to watch the sun set over the ocean. On our way to the beach we stopped at a local superette that's known for it's fabulous poke which is seasoned cubed raw fish. (Pronounced pok'e(h), not poke like a finger poke)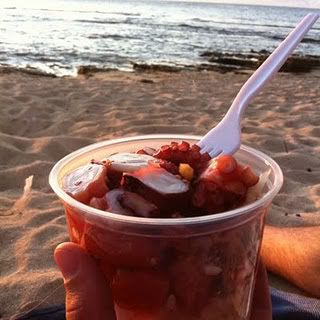 There's tako poke with fresh raw octopus, limu poke (seaweed with ahi), shoyu poke (soy sauce and red pepper flaked ahi) all with rice underneath. Usually you don't mix the three but we were feeling ambitious.
This photo is for you, Mom.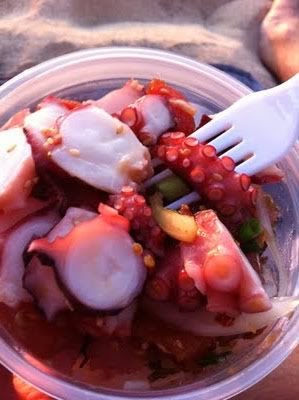 Sitting on the shore listening to the quiet rush of the waves and watching the sun set over the vast Pacific was surreal.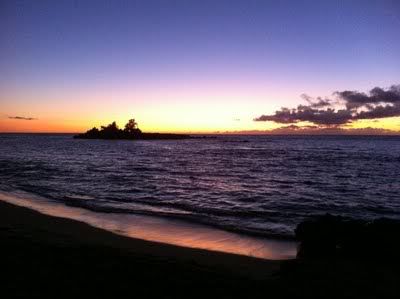 If you're feeling ambitious I found this
Food Network recipe for tako poke
. I on the other hand am happy to leave the preparation of this meal to the professionals.